Rock Rose
Cistus Purpureus ~~~ Retired Salad Plate
REPLACES: Water Melon ~~~ REPLACED BY: Belladonna Lily

NOTE: According to Portmeiron's website, there is a version with two pale flowers of the same color. The dark and light flower decoration was created later. I have never seen the early version and have looked for years. Maybe it is a myth.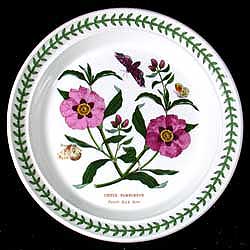 $42.00
New And Mint Botanic Garden ROCK ROSE Salad Plate By Portmeirion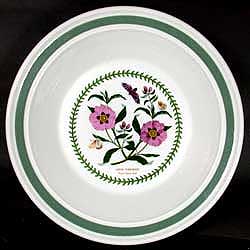 $39.00
One Of A Kind Botanic Garden ROCK ROSE Soup Bowl By Portmeirion Pottery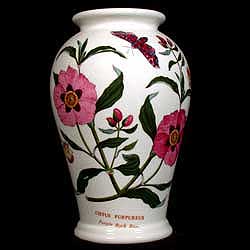 $34.00
Portmeirion Botanic Garden Retired And Minty Rock Rose 7 Inch Canton Vase
Displaying 1 to 3 (of 3 products)
Our Best Selling Products